Has the "coming" of educational technology started to feel like this?
We understand.
There are reasons why it's felt like EdTech has been touted as "coming" for a decade. Unfortunately, rather than coming upon us slowly, the truth is that EdTech, or the desperate need for it, is already here. (Hey, at least the arrival of EdTech is less "stabby" than Sir Lancelot.)
There are many reasons why EdTech has taken as long to have its moment in the United States as it has, despite agreement among experts that leveraging technology is necessary to guarantee the success of students in the 21st Century.
One has been resistance due to misconception…
It's easy to be empathetic here. Change is scary, even when someone tells you that the change is "really good." It's also kind of insulting, as if what you were doing before was terrible and should be thrown out entirely. Many teachers, administrators, parents, and communities have felt either confused or threatened by the calls for more use of technology in our schools…hearing it more as a call to arms than "Hands Across America."
Perhaps that's because of the approach that's been taken ("We are the Future!") by lawmakers and tech companies. Perhaps it is due to the (unfounded) fear that technology will replace teachers and that students will end up drooling little drones tapping away at flickering screens in the darkness.
Regardless, as technology has become more a part of our lives (and I'm not talking about silly things like Candy Crush and Facebook that you may argue do more harm than good – feel free to feel that way, but I'm talking about incredibly useful things like Google search, GPS, 3D modeling and printing, and interactive ebooks), it's become obvious that we need to find a way to tackle the "digitization" of schools for the good of our children.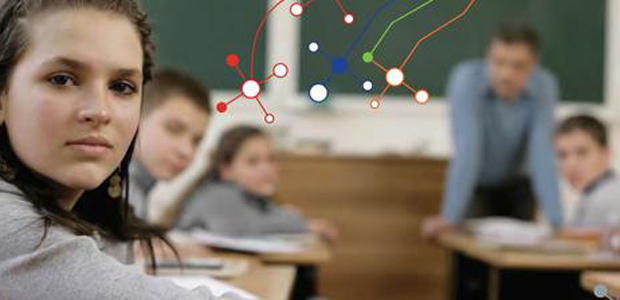 The good news is that technology, when used judiciously and properly, as in this article describing the strides that have been made in Singapore, does serve as an effective underpinning to every aspect of learning. It can help students to explore more than ever before, it can CONNECT rather than disconnect them, from one another and the world. It can give teachers 100 different ways to teach the same concept, helping to make differentiation a real thing, instead of just lip service. And it can turn teachers all across the nation into one large, productive, community of learning and practice. Yes, that is all possible and most importantly, the time has come.
Though resistance has played some role in the slow pace of adoption of technology in U.S. classrooms, the biggest obstacle has been very simple: COST.
The vast majority of schools do not have adequate internet connectivity to support true "digitization" of classrooms. In fact, the student:device ratio has gone up in the past few years, rather than the other way around, and that's just as well since overburdened internet systems are unable to support all students being online at once anyway. There aren't enough staff within the school systems to keep the servers and connections and routers up-to-date and working either. And in addition, schools pay far more for their internet bandwidth usage than individual homes. And of course, schools in lower-income areas suffer the greatest "gap" in access to technology because they are most reliant on federal funds. This all adds up to less use of technology in the classroom simply because we don't have, or aren't spending, the money needed.
Of course, you could look at the fact that Singapore spent $2 billion on initiatives to integrate technology into their classrooms and say "Kudos, that's what we should do," but they have a total population of 5 million people. In the U.S. we once had the $700 million federal Enhancing Education Through Technology program that was helping districts to make great strides, until it was shut down in 2011 for lack of funding. Now, we are looking to the $2.3 billion dollar e-rate program to improve broadband in schools, but as you may have guessed, $2.3 billion doesn't go nearly as far in a country of 320 million.
So what's the solution?
For now it appears that the solution will mostly come from sources other than more federal funds, such as contributions by companies. That's right, technology companies (as well as other industries hungry for a technology-savvy workforce) are beginning to find ways to foster the advancement of technology in America's classrooms, whether through the creation of more affordable, accessible products, or through outright funding programs. In addition, resistance within the schools is going down as they take advantage of "what's already there," like student smart phones.
Regardless of the source of the funds or the pace of the change – like Sir Lancelot – EdTech is upon us now. It will be responsible for data and analytics, performance evaluation and support, professional development and tracking, instruction, assessment, safety and prevention, communication and collaboration. It will touch every single corner of the school systems from the Central Office, to the classroom, to the students, to the parents and greater community.
And as an EdTech company whose mission is to make the resources that are needed affordable and accessible, we look forward to the thoughtful, judicious application of technology that is needed to make American teachers thrive and help American students continue to be leaders in the global community for years to come.
– Rachel Fisher, CEO